---
TOPOLOGY PROCEEDINGS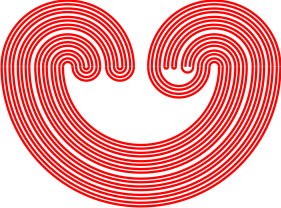 ---
Volume 60 (2022) This volume is edited at Auburn University.
Articles from the volume are successively published electronically on this website as soon as they are ready for publication. After the volume is completed, its paper version will be published and sent to subscribers. Both versions of each article, electronic and paper, will have the same text and pagination. Additionally, the electronic version may contain other media elements such as hyperlinks, color figures, animations, etc.

---
Electronic publication of this volume is still in progress. However, all articles posted below are in the final form and will not be changed.
---
---
Jean Goubault-Larrecq, Probabilistic Powerdomains and Quasi-Continuous Domains, Top. Proc. 60 (2022) pp. 1-16. (E-published on June 11, 2021)

Full version for subscribers
The first page only
---
Mikhail Patrakeev, A Space with a Lusin π-Base Whose Square Has No Lusin π-Base, Top. Proc. 60 (2022) pp. 17-30. (E-published on July 7, 2021)
Full version for subscribers The first page only
---
Noboru Ito and Yusuke Takimura, Any Nontrivial Knot Projection with No Triple Chords Has a Monogon or a Bigon, Top. Proc. 60 (2020) pp. 31-44. (E-published on August 20, 2021)
Full version for subscribers The first page only
---
---
MORE TO COME SOON
---
Copyright © Topology Proceedings
Topology Proceedings Home Page