TOPOLOGY PROCEEDINGS


ISSN 0146-4124 (Print)
ISSN 2331-1290 (Online)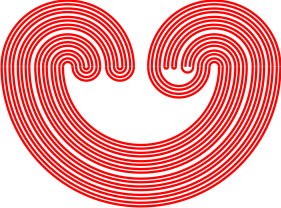 ---
---
TOPOLOGY PROCEEDINGS publishes two volumes each year; one of them is published by Auburn University, Auburn, Alabama, U.S.A, and the other is published by Nipissing University, North Bay, Ontario, Canada.
TOPOLOGY PROCEEDINGS publishes papers in all areas of topology and dynamical systems. All quality research and survey papers are welcome.
TOPOLOGY PROCEEDINGS is reviewed by Mathematical Reviews and Zentralblatt MATH, and it is one of MathSciNet Reference List journals.
---
The journal is grateful to Auburn University, Nipissing University, the Spring Topology and Dynamics Conference, and the Summer Conference on Topology and its Applications for their generous support.
---
Mailing Address:
Topology Proceedings
Department of Mathematics
Auburn University, Alabama 36849
U.S.A

---
Information for Authors:
All quality papers in topology and dynamical systems are welcome. Acceptance for publication is subject to our refereeing process. Accepted articles are published electronically on this website as soon as they are ready for publication. The electronic publication is final, articles posted on our website cannot be changed. After each volume is completed, its paper version will be published and sent to subscribers. Both versions of each article, electronic and paper, will have the same text and pagination. Additionally, the electronic version may contain other media elements such as hyperlinks, color figures, animations, etc.
Submit the manuscript by e-mail or in another electronic form to Topology Proceedings or to one of the editors. Please include in your email message the following information:

Title
Corresponding Author
Other Authors
Email of Corresponding Author
Date submitted

Manuscripts must be in LaTeX. We would appreciate it if you could follow our LaTeX format. Please download a sample LaTeX article and prepare your manuscript in a similar way. It will save us much work!!
Figures or diagrams must also be in electronic format (EPS and PDF are preferred). We must be able to process your source files to produce the final PDF form of your article either by LaTeX and then by a DVI-to-PDF converter (like dvipdfm), or by PDFLaTeX.

For an example how to include an EPS graphic in a LaTeX file: download topproc-eps.tex (a version of the sample article) AND figure.eps (a file with the EPS graphic). Latex topproc-eps.tex twice and then convert the resulting DVI file to PDF to get topproc-eps.pdf.
For an example how to include a PDF graphic in a LaTeX file: download topproc-pdf.tex AND figure.pdf. Pdflatex topproc-pdf.tex twice to get topproc-pdf.pdf.

Please see topproc-eps.pdf and topproc-pdf.pdf for more information on figures.
For a simple example how to include an AVI animation in a LaTeX file: download topproc-anim.tex, rotation.avi AND static.pdf. Pdflatex topproc-anim.tex twice to get topproc-anim.pdf. See topproc-anim.pdf for more information about including animations.
Do not use any nonstandard packages (style files).
Do not set the height, width, and margins of pages.
Do not adjust baseline skip, hsize, vsize, and running heads.
Do not manipulate fontsize or font EXCEPT FOR SYMBOLS NEEDED FOR THE MATHEMATICS.
Include abstract, keywords, and Math Subject Classification numbers. (Please use the current 2020 MSC. See MathSciNet - MSC or Zentralblatt MATH - MSC)
MAKE SURE THAT YOUR TEX FILE IS PROCESSED BY TeX WITHOUT ERRORS.
---
Guidelines for Referees:
A research paper to be accepted in Topology Proceedings must be an original and important contribution to the field, interesting to an appreciable number of our readers.
A survey paper to be accepted should go significantly beyond a simple listing of definitions, theorems, names and dates. This may be accomplished by a useful reworking of proofs, unification of arguments, an original point of view, or other substantial input making the paper a valuable contribution to the literature.
---
---
Editors:
Gary Gruenhage, Auburn University (e-mail: garyg@auburn.edu)
Craig Guilbault, University of Wisconsin-Milwaukee (e-mail: craigg@uwm.edu)
Logan Hoehn, Nipissing University (e-mail: loganh@nipissingu.ca)
Michael Hrusak, UNAM, Morelia, Mexico (e-mail: michael@matmor.unam.mx)
Alexandre Karassev, Nipissing University (e-mail: alexandk@nipissingu.ca)
Judy Kennedy, Lamar University (e-mail: kennedy9905@gmail.com)
John C. Mayer, University of Alabama at Birmingham (e-mail: mayer@math.uab.edu)
Kim Ruane, Tufts University (e-mail: kim.ruane@tufts.edu)
Dmitri Shakhmatov, Ehime University (e-mail: dmitri.shakhmatov@ehime-u.ac.jp)
Paul Szeptycki, York University (e-mail: szeptyck@yorku.ca)
Murat Tuncali, Nipissing University (e-mail: muratt@nipissingu.ca)

---
Technical Editors:
Beth Fletcher, Auburn University (Spring issue) (e-mail: topolog@auburn.edu)
Greg Foster, Nipissing University (Summer issue) (e-mail: gregf@nipissingu.ca)

---
Advisory Board:
Beverly L. Brechner, Thomas A. Chapman, Robert L Devaney, Robert J. Daverman, Alexander N. Dranishnikov, Ross Geoghegan, Jo Heath, Robert W. Heath, Jimmie D. Lawson, Wayne Lewis, Daniel R. McMillan, Jr., Edward E. Slaminka, Stephen Watson, James E. West, John M. Worrell, Jr., James A. Yorke.

---
---
Go to top